The VVIP Preview is also referred to as soft launch of new property launches, and is an invitation provided to interested parties and developers close allies prior to the official public launch.
It is benefiting to consider registering for VVIP preview as;
Prices are usually discounted during the new launch VVIP Preview.
Priority booking to increase the chances of securing desired unit.
Limited selection of units upon official launch. Choice units might be taken up by those who signed up during VVIP preview.
Price generally increases upon official launch with lesser discount.
Priority registration of your desired unit(s) is highly recommended as there are high possibility that several interested buyers also eyeing at same units. Thus if you miss out on a VVIP Preview day, it is likely the units may be all gone on the exact preview day. This also permits you to secure your choice unit beforehand without the stress of having to visit a showflat on the preview day.
And for the records, there is no any form of obligation in this process as upon the price release on or before preview day, an investor may decide whether to go on with a buy or to pull out if pricing is not comfortable or whatever reason that may arise.
VVIP Preview Procedure
The following is a basic procedure to have you registered for VVIP Preview
1) The appointed developer's sales team will provide you a personal presentation of the New Development and assist you in choosing your preferred units during VVIP Preview day.
2) Then proceed to register you by filling-in the Authorization Form, collect a cheque from you (issuable to Project Account name) and make photocopies for the buyer(s).
Nowadays, it is a common practice that before the VVIP preview day, as a prospect, you will be invited to go to view the unit layout and material used. On satisfaction, you may then proceed with the registration of interest (ROI). And if you are not satisfied with your findings, there are no obligations of any sort as all of this majorly serves to benefit you as a potential buyer.
The whole notion of this is to let the developer gauge the reaction from the public before launching the project. As prices during public launch are generally higher than VVIP preview, purchasers will find this period the best to lock in on their desired units. This is so as for projects of high demand, developers will increase the price of new released units once those released are sold out and this will carry on phrase by phrase until all the units are sold out.
VVIP Preview simply permits homebuyers or investors to be one of the first to view the showflat and provides the privilege of securing their choice units at the best possible price.
A VVIP Preview in Singapore is a low risk registration exercise and only offers a buyer the benefits of having upper hand in buying the desired units and at lesser pricing than would be available during the main launch.
Primarily, the developer will typically release the units with the largest discounts during VVIP Preview. This will result in early bird purchasers stand to command and enjoy a higher capital gain from the sale of their property in future.
Furthermore, you will be amongst the first few to cherry-pick the most sought after units and stacks in the development. In reality and practice, buying during VVIP Previews offers you admission to the best units of the scheme, and this could turn to promising higher rental income or higher selling price.
Taking advantage of a VVIP Preview for a Property New Launch entails registering with the developer appointed marketing agency. The assigned agent will then go through the selling points of the development with you such as the project's facilities, site plan, layout, nearby amenities, expected selling pricing, financings, etc.
What you need to provide?
If you are ardent to take part in a VVIP Property New Launch, you will generally need to provide following items:
Finalized authorization form, signifying the units you are intent in, stating your comfortable price range, personal particulars and endorsement of the authorization form.
Photocopy of the Purchaser's NRIC or Passport.
A duly signed blank cheque payable to the Project Account and you should make sure that the cheque is crossed and Project Account fully written out.
For smaller development, in the event where there are more than one cheques submitted for a certain unit, it would be in the order of first come first served basis or through the ballot process. It is therefore advisable to list more than one unit in the authorization form to increase your chances of securing at least one of your choice units.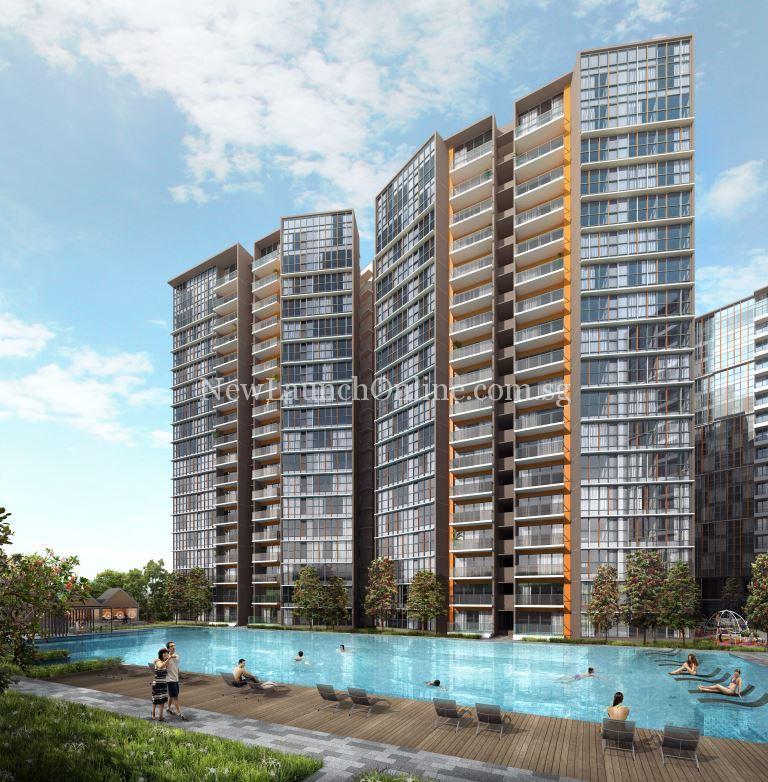 Is there any commission payable to your agent?
With regards to paying your agent any form of commission – this is taken care of by the developer – hence you are not required to pay commission to the agent. However this does not translate that when you are encouraged to deal directly with the developer, and assume that the pricing will reduce since they are paying the agent's commissions. It is all the same as transparency is highly feasible in these lines of transactions.
With this, we believe you have a better understanding of how a VVIP New Launch in Singapore functions, and why it is wiser to buy during a VVIP Preview.
Is it safe to buy during VVIP Preview from Developer?
In Singapore, thanks to strict regulation by Urban Redevelopment Authority (URA), the developer must open a Project Account with a bank or financial institution for each housing project in which all monies from the prospective homebuyers and investors before completion of the project goes into the project account.
Monies in this Project Account can only be withdrawn to furnish the project and a request for release of funds must be sustained by appropriate documentary proofs, or authorization by the architect upon completion of every stage. An auditor must also confirm that the money has been withdrawn according to the guidelines.
This regulation is meant to guarantee that all monies, whether loans or sale proceeds, should be utilized solely for the project and not sidetracked to other usage, or worse still – run off with.
In all it helps to provide security and a peace of mind when investing in Singapore property market.