Rivière By Frasers Property

at Jiak Kim Street, Singapore


Open for Sale Now!


No COMMISSION payable by Buyers!




Enjoy Direct Developer Price from Developer Sales Team


Call/SMS/Whatsapp Rivière By Frasers Property Hotline at +65 8535 1313 for enquiry!
Riviere @ Jiak Kim Street Singapore
Do you still have fond memories of Zouk, which is consistently voted the top 10 night club in the whole world? Guess many of you had visited this iconic club during your younger days. Will you be keen to own a piece of the history?
Riviere, an upcoming posh new launch residential project in District 3, will be located on the old site of this iconic club. The 3 warehouses fronting the waterfront will be conserved so as to keep both the heritage of this location. Each of the warehouse will be converted to commercial purpose, such as high end gourmet supermarket and lifestyle usage.
Riviere, which is pronounce as [ riv-ee-air, ri-vyair; French ree-vyer ], is a french word, which means River. It provides a distinctive lifestyle meaning of this development as its surrounded by Singapore River, which has a strong history since the founding of Singapore.
It consists of 455 residential units spreading over 2 towers, with unit types ranging from 1 bedroom, 2 bedroom, 3 bedroom, and 3 and 4 premium bedroom with private lift. At the same time, it will also house 80 service apartments at 6 low-rise blocks, which are fronting the river and will be fully managed by Frasers Property. The service apartments also has its self-contained facilities such as swimming pool.
Singapore is one of the most beautiful places in Asia, as an island, it is surrounded by beautiful sites and beautiful towers. Investing in one of Asia's multicultural community has never been advantageous, the Riviere at Jiak Kim by the Singapore River is very good, a land adjoining it land was previously owned by the Singaporean government but was sold to the highest bidder and now it is been developed as a residential and commercial property to be sold and leased to the public. This is a very good project and you will get very good value for money. This is one of the best projects and will certainly give you an excellent serene experience.
Riviere Location
The properties situated in the river valley are valued highly by the local population and foreign investors. If you are resident in Riviere, there are some advantages.
The location of Riviere can be approached from the upcoming Great World MRT station that links with the Thomas East-Coast Line which is planned to be open to the public by 2021. Hence future inmates can access the well-known Orchard Road and can also travel to East Coast Parkway, Marina South Station, Shenton Way Station and many more destinations.
Project Information
Project Name
Rivière by Frasers Property
Address of Development
1 and 3 Jiak Kim Street
Project Developer
Frasers Property Singapore (FPS)
Tenure
99 Years Leasehold Development
District
3
Site Area
13,476 sqm / 145,055 sqft
Gross Floor Area
551,245 Sqft
No of Blocks
2
No of Storeys
36-Storeys
No of Units
455 Residential Units / 80 Service Apartments / 3 Conservation Warehouses
Unit Mix
1 Bedroom: 560 sqft – 70 units
2 Bedroom: 818 to 840 sqft – 140 units
3 Bedroom: 1141 to 1249 sqft
3 Bedroom with Private Lift: 1507 to 1711 sqft
(Total of 210 units)
4 Bedroom with Private Lift: 2002 sqft – 35 units
Architect
SCDA Architects
Main Contractor
Woh Hup Pte Ltd
Landscape Architect
Salad Dressing
TOP
March 2023
Amenities
Amenities Near to Riviere at Jiak Kim Street include:
For the family, shopping centers line dot the radius of Riviere with Central Clarke Quay, Liang Court, and Great World City malls all within strolling distance. These malls provides great entertainment for families and also a vast number of shopping options. The malls provide many different products and services to the residents of the development as supermarkets and specialty food stores.
Groceries & Supermarkets
• 0.3 km Cold Storage Great World City
• 0.76 km NTUC (Orchard Grand Court)
• 0.82 km NTUC (Valley Point)
Food Centres
• 0.3 km Great World City Food Court
• 0.43 km Zion Riverside Food Centre
Primary Schools
• 0.31 km River Valley Primary School
• 1.15 km Alexandra Primary School
Secondary Schools
• 0.7 km Outram Secondary School
• 1.22 km Gan Eng Seng Sec School
International Schools
• 0.8 km Eton House International School
• 0.97 km Swedish Supplementary School
• 1.04 km Finnish Supplementary School
• 1.08 Km Norwegian Supplementary School
• 1.21 km ISS International School (Elementary & Middle)
• 1.3 km Chatsworth International School (Orchard)
International Clubs/Associations
• 0.81 km Stardus Clubhouse
• 0.97 km HomeTeamNS (UE Square)
• 1.36 km Legends
• 1.51 km Safra Town Club
• 1.52 km The French Chamber of Commerce In Singapore
• 1.8 km The American Club
Trains (MRT)
• 0.37 km Great World MRT (TE15) Due 2021
• 0.28 km Havelock MRT (TE16) Due 2021
• 1.02 km Somerset (NS23)
• 1.02 km Tiong Bahru (EW17)
• 1.1 km Fort Canning MRT (DT20)
• 1.31 km Chinatown (DT19 NE4)
• 1.4 km Outram Park (EW16 NE3 TE17)
• 1.43 km Orchard (NS22 TE14)
Bus Stops
• 0.13 km Grand Copthorne Hotel (Bus: 970,195,75,16,5,175)
• 0.23 km The Boys' Brigade HQ (Bus: 1 6,5,75,175,195,970)
• 0.24 km Opp Holiday Inn Atrium (Bus: 186,51,64)
Interested in Riviere at Jiak Kim Street?
Contact us NOW!
Riviere Site Plan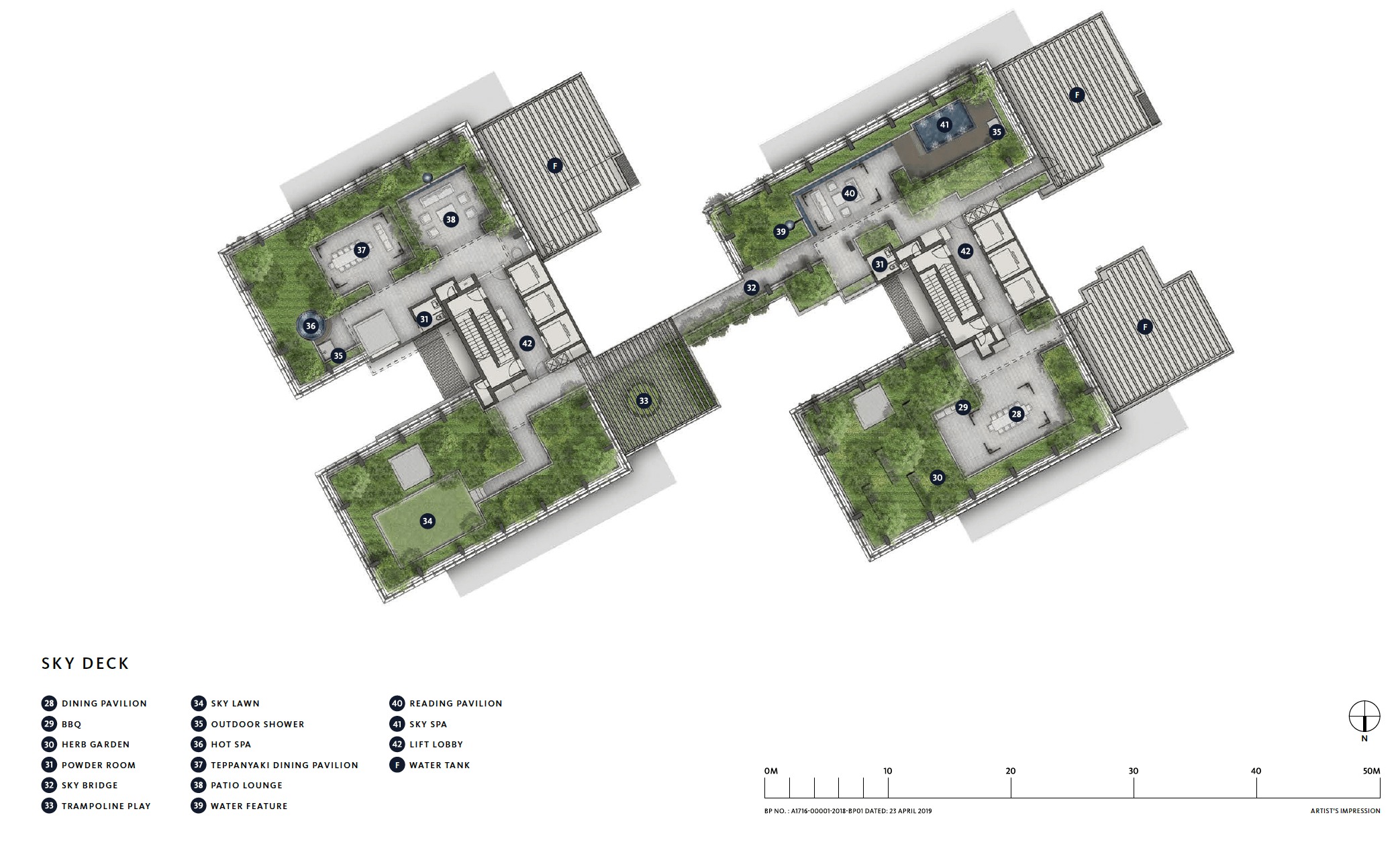 Riviere Diagrammatic Chart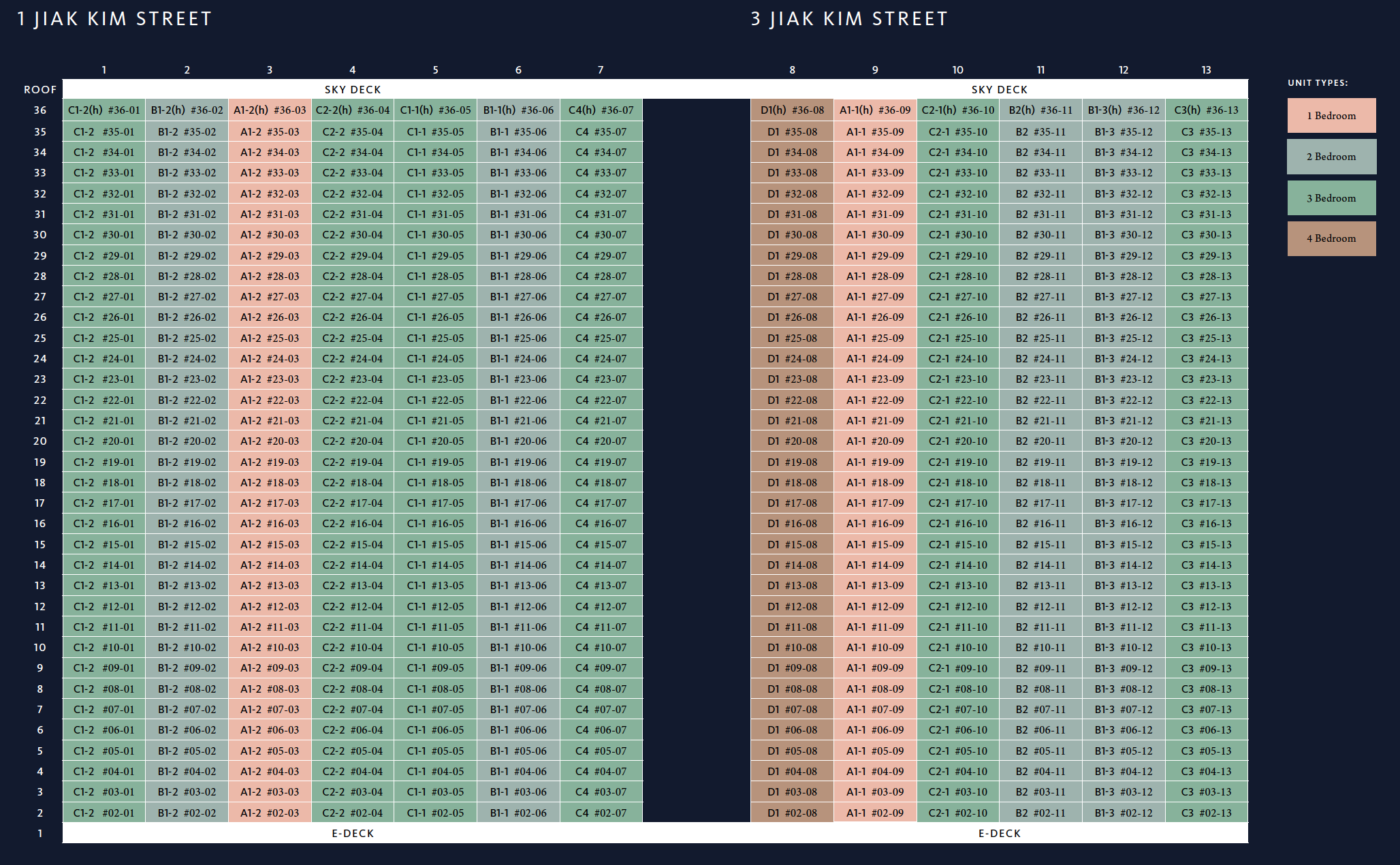 Why Buy Riviere at Jiak Kim Street
Rivière at Jiak Kim Street is located near to River Valley district and is on one of the most lifestyle district in Core Central Region (CCR)
Only 4 minutes walk to Great World City
Surrounded by 2 future MRT stations, Great World City MRT station & Havelock MRT station.
Spacious units throughout the whole development with top notch branded appliances.
Highly suitable for affluent homebuyers or investors who are looking for spacious units with well ventilated and efficient design.
Ideally position in a lifestyle district with plenty of F&B outlets along Singapore River, Robertson Quay and Clark Quay.
All the construction and engineering work is overlook and well supervised by top-class architect SCDA; you can rest assured that every detail was properly taken care of.
Within 1km to reputable school, River Valley Primary School
Rivière brings together the dualities of modernity and legacy; individuality and community; quiet and 24/7. While enjoying a sophisticated, lively and convenient lifestyle by the heart of Singapore's historic and eminent river, residents here can also indulge in nature, serenity and absolute privacy.
3 distinct and unique conservation warehouses within the development will be restored to form part of the rich heritage in its precinct.
Rivière will be a juxtaposition of the old century's timeless design of its conservation warehouses and the new iconic modern architecture residences.
A home nestled in Singapore's most prime district, one that takes you away from the hustle and bustle of the city yet mere minutes away from the CBD and the shopping belt and a stone's throw from the F&B, lifestyle and entertainment belt just a short walk down the River.
Rivière Floor Plan
Gallery
Rivière Location Map
To find out the distance or time taken to travel from Riviere to another location or vice-versa, click on either "Directions to" or "Directions from" and enter the address, name or postal code. You may choose from 4 different mode of the transportation provided – By Car, Public Transit, Walking or Bicycling, and select the most ideal route suggested by Google map.
To restart the whole process, click on "Reset Map". You may also explore the surrounding of Rivière through the interactive "Google Street View" by dragging the "Human" icon to any of the highlighted road.
Rivière showflat is situated across the actual site, at Kim Seng Road. Parking are limited. Please call for appointment before heading down to Riviere showroom.
Are You Interested in this condominium?
Contact us NOW to Enjoy Direct Developer Prices & Priority selection of choice units!
NO AGENT FEES!