Principal Garden | Showflat Location
A Premium Space. Where Space is Truly a Premium

Showflat Opens Daily from 10am to 7pm


Call Principal Garden Showflat Hotline at 6100 1811 for VVIP discount!
Exclusive and Extensive
Situated at Princes Charles Crescent and less than 10 minutes walk to Redhill MRT station, Principal Garden is surrounded by embassies and within the vicinity of Tanglin, Jervois and Chatsworth prestigious landed estates, including Bishopgate and Mount Echo Park Good Class Bungalows. It is also within short driving distance to Orchard Road and the Central Business District. With its thoughtful 15 m above ground elevation and single row alignment building design, every unit, even the lower floors, will enjoy the extensive unblock view of the surrounding nature and panoramic city skyline view for the higher floor units.
Extensive unit type ranges from 1 bedroom to 4 bedroom, as well as 2 and 3 bedroom dual-key. The Garden and Principal Collections start from 3 bedroom to 5 bedroom, and are served with private lift for that extra exclusivity feel. More than 70% of the total units are 1 and 2 bedroom, which serves as a good entry point for potential investors and yuppies who love to stay near the city fringe area.
Eighty Twenty Concept
Principal Garden presents a unique garden living concept, the 268,000 sqft of land size is smartly designed based on a 80/20 ratio. Eighty percent of the land area is dedicated for natural landscape, with lush gardens and outdoor facilities such as 2000 sqft indoor gym surrounded by nature, amphitheatre, sunken tennis court, lounge, clubhouse, wine cellar, yoga decks, sauna, reading rooms and jogging path. One of the selling point is its whopping number of swimming pool with the development, 15 to be exact, with 4 being 20m to 50m lap pool.
Only twenty percent of the remaining land area is used for the building structure. Such generous 80/20 ratios further proof the sincerity of the developer to deliver an exceptional product that is second to none in the current Singapore private residential market.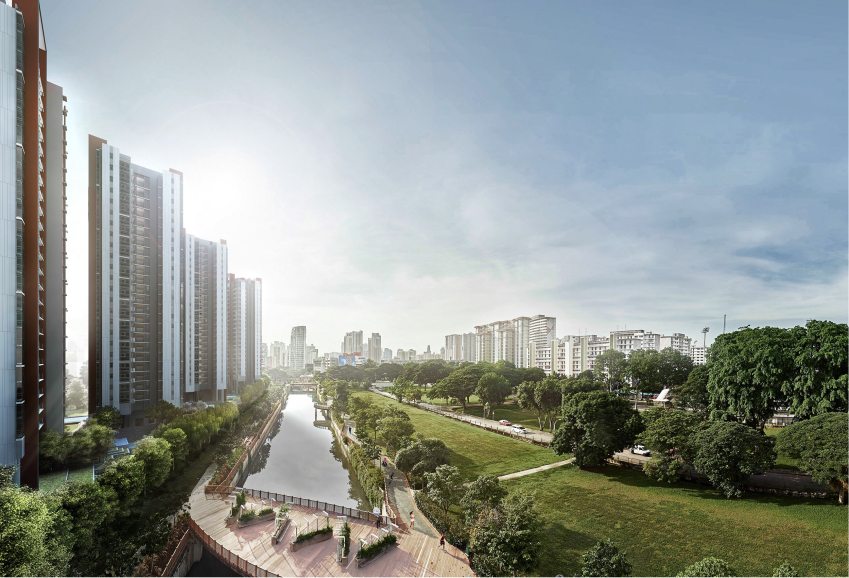 Elegant and Endearing
With such vast allowance for natural landscapes and greenery, Principal Garden offers future residents an unprecedented sense of openness that is closed to nature in the bustling District 3. Both indoor and outdoor spaces are carefully designed to reflect an exquisite lifestyle. The façade of the Principal Garden displays picturesque symmetrical linearity that is unique to modern-day architecture.
Residents will be impressed by the beauty of the four seasons all year round in the unique theme garden in each tower; spring, summer, autumn and winter. Each garden will reflect colors that are specifically distinctive of its corresponding season.
At tower 99, level 24, there is a sky terrace named Principal Key Club that is accessible by all the residents in Principal Garden. It offers 360 degree panoramic views of the Singapore city skyline. Residents can gather with their love one to catch the fireworks during festive occasions. The sky terrace is equipped with infinity sky pool, BBQ pit & pavilion, air-conditioned sky lounge and Jacuzzi.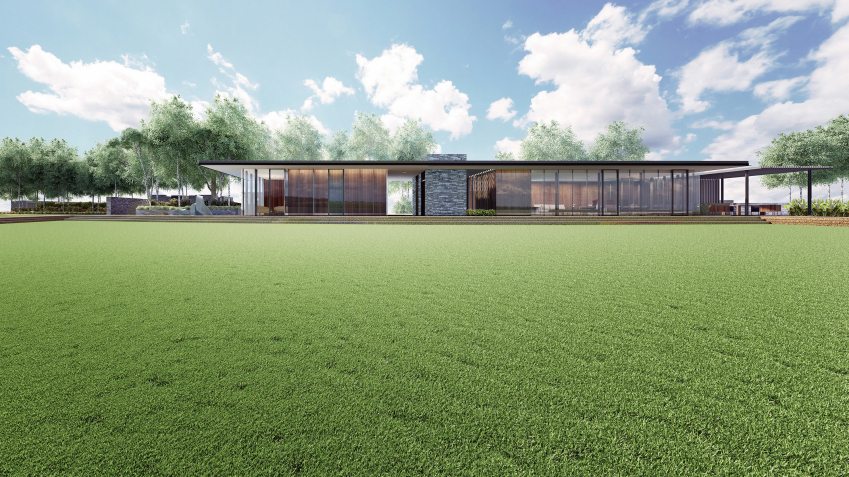 10 Reasons Why You Should Buy Principal Garden
9 minutes walk to Redhill MRT Station, and stone throw away from Orchard Road and Central Business District.
Reputable developer, UOL and Kheng Leong, who are renowned for securing sites with strong locational attributes and also able to create design value with strong product. They are also able to price all their previous new launches attractively that buyers can see strong value proposition in these launches. Past successful new launches are Thomson Three, 70 Saint Patrick and Botanique at Bartley.
Located at city-fringed District 3, which has proved to be resilient over the years. It only take less than 5 minutes to reach the city. Residents are able to access the park connector to cycle to work.
Excellent exclusive location, facing the the Good Class Bungalow of Mount Echo, Jervois and Bishopgate estates with panoramic view. All units are aligned nearly towards North-South orientation to enjoy constant wind floor all year long.
Eighty/Twenty concept, an unique garden living concept, with 80% of the land dedicated to lush gardens and communal facilities. The remaining 20% is left for building structure. This is believed to be one-of-its-kind in Singapore with such generous communal spaces for the residents.
Having secured the land at a price around 10% lesser than the neighbour new launch, UOL is able to pass the saving back to potential buyers, hence creating good upside potential.
Smart architect design approach in exploiting the site full potential. All 4 towers are lifted and staggered apart to maximise the extensive view of the surrounding. Due to this, even the lowest floor units are also able to enjoy views both far and near.
The landscape garden for each tower features a four-season concept, with each tower representing different season of the year using wide variety of lush greenery.
Efficient unit layout; the spaces within the apartment are well balanced, livable with great versatility. The interiors finishes are of top notch quality similar to the standard of their previous project Nassim Park Residences.
A unique piece of product, taking full advantage of the site location, UOL and Kheng Leong had created a rare and differential product, and creating a premium space where space is truly a premium.
Price & PSF
Average Prices of Principal Garden is around $1600psf
1BR from $770k
2BR (South facing) from $1.18m
2BR (North facing) from $1.29m
2 BR Dual-Key from $1.39m
3BR from $1.71m
3BR Dual-Key from $1.79m
3BR (Pte Lift) from $1.99m
4 BR (Pte Lift) fr $2.45m
4BR +study (Principal Collection) from $3.4m
5BR +Study (Principal Collection) from 3.95m
Unit Mix
| Unit Type | Types | Size (Sqft) | No. of Units | % Breakdown |
| --- | --- | --- | --- | --- |
| A1 / A2a / A2b | 1 Bedroom | 484 - 506 | 182 | 27.50% |
| B1 - B6 | 2 Bedroom | 764 - 807 | 304 | 45.90% |
| B-DK | 2 Bedroom Dual-Key | 861 | 42 | 6.30% |
| C1 | 3 Bedroom | 1076 | 46 | 6.90% |
| C-DK | 3 Bedroom Dual-Key | 1195 | 23 | 3.50% |
| D | 3 Bedroom Deluxe + Private Lift | 1238 | 19 | 2.90% |
| E | 4 Bedroom Deluxe + Private Lift | 1572 | 38 | 5.70% |
| PC1 | 5 Bedroom + Study + Private Lift | 2347 | 6 | 0.90% |
| PC2 | 4 Bedroom + Study + Private Lift | 2002 | 3 | 0.50% |
Fill up the Form to Enjoy VVIP Discount
Principal Garden Project Information
| | |
| --- | --- |
| Project Name | Principal Garden |
| Developer | Secure Venture Development (Alexandra) Pte Ltd |
| Address | 93, 95, 97, 99 Princes Charles Crescent |
| District | 3 |
| Land Site | Approx 24,964 sqm / 268,715 sqft |
| Plot Ratio | 2.1 |
| Total Units | 663 |
| No. of Blocks | 4 towers of 24 storey |
| No. of Carparks | 663 |
| Unit Type | 1 br, 2 br, 2br Dual-Key, 3 br, 3 br Dual-key, 3 & 4 br with pte lift, Principal Collection |
| Tenure | 99 years leasehold with effect from 21 July 2014 |
| Expected Date of Vacant Possession | 31-Dec-19 |
| Expected Date of Legal Completions | 31-Dec-22 |
Amenities
Redhill MRT Station
Alexandra Primary School (within 1 km)
Crescent Girls' School (within 1 km)
Redhill Close & Tiong Bahru wet market and hawker center
Valley Point Shopping Mall
Tiong Bahru Plaza
Great World City
IKEA Alexandra
Alexandra Park Connector
Telok Blangah Hill Park
Download Floor Plan
[email-download download_id="8277″ contact_form_id="8250″]
Principal Garden Site Plan
Diagrammatic Chart
Floor Plan
Principal Garden Showflat Location Map
To find out the distance or time taken to travel from Principal Garden to another location or vice-versa, click on either "Directions to" or "Directions from" and enter the address, name or postal code. You may choose from 4 different mode of the transportation provided – By Car, Public Transit, Walking or Bicycling, and select the most ideal route suggested by Google map. To restart the whole process, click on "Reset Map". You may also explore the surrounding of Principal Garden through the interactive "Google Street View" by dragging the "Human" icon to any of the highlighted road.
Click here for Principal Garden Showflat Location
Developer – UOL Group & Kheng Leong
About UOL Group
Established since 1963, United Overseas Land Limited (UOL) is one of Singapore's largest property companies with an impressive portfolio of investment & development properties. A conglomerate with business interests in Singapore, Malaysia, Australia, Vietnam and China, the Group has over 40 subsidiaries & associate companies.
About Kheng Leong
Incorporated in 1949, Kheng Leong Company began operations as an international commodity and spice trading company. Over the years, the company has kept pace with the changing business landscape and has evolved as an investment group with interests in property development and real estate investment.
Today, the Kheng Leong Group has a growing portfolio of development projects and business interests, through direct investment or collaborations with strategic partners, that spans across the Asia Pacific region from Shanghai and Hong Kong to Sydney as well as London and Los Angeles.
Fill up the Form to Enjoy VVIP Discount
Interested to own a dream home in Principal Garden, District 3?
Simply fill up the registration form or dial
+65 6100 1811

and one of our professional Salesperson will get in touch with you the soonest.
Principal Garden on Channel News Asia 8 on 31 Oct 2015
[iframe id="https://www.youtube.com/embed/KFI5V4roHQg"]
Principal Garden on Channel 8 News on 31 Oct 2015
[iframe id="https://www.youtube.com/embed/B6nUo0W4Zy4″]